What Is Broadcast Messaging and How It Helps Your Small Business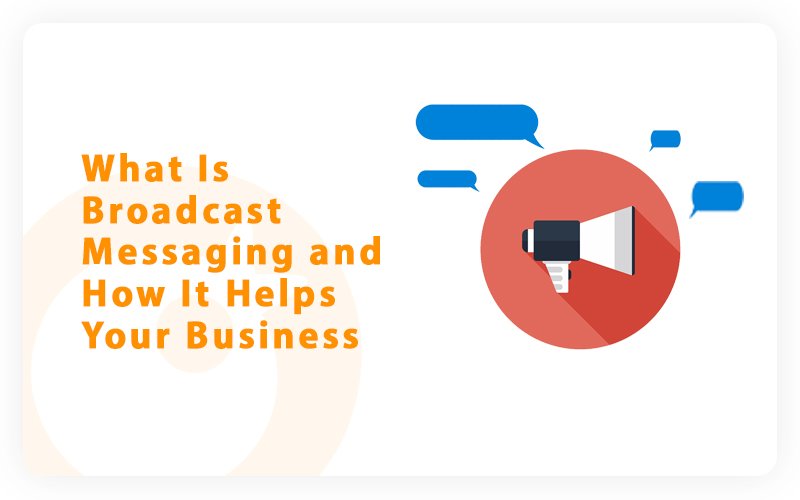 TLDR: Broadcast messaging is a way of sending an SMS text message, email, or other electronic notification to multiple recipients simultaneously that helps you notify past and future clients about holiday specials, seasonal discounts, and more!
Recently, it has become effortless to stay connected with multiple sources of information at any given time. With the use of cell phones, email, and social media, you can find what you're looking for almost immediately.
But what about when you need to send a message or deliver important information to your clients all at once? This is where broadcast messaging comes in!
Here are a few different ways CHIIRP recommends using broadcast messaging!
To Reach Past Customers – Maybe it's been a while since your clients used your services, and it's time to check in with them or let them know it's time to schedule a routine maintenance appointment!
To Alert Customers of Specials and Discounts – Another way to use broadcast messaging is to inform old and new clients about upcoming specials and seasonal discounts!
To Fill Canceled Slots – If a customer has canceled a booking, a great way to use broadcast messaging is to remarket your services and fill those slots so you don't lose revenue!
News & Updates – Do you have exciting news about your business that could impact all of your customers? A new service you offer possibly? Using this feature allows you to notify your entire contact list at once!
Pretty great right? By sending out a broadcast message, you can keep your small business on an upward trajectory while alerting your customers when they need it most!
Different Ways To Broadcast a Message
Now that we've discussed what broadcast messaging is let's talk about the different ways you can initiate a message!
While CRMs may look different, the goal is always the same – to get a message out to all your contacts or a carefully selected portion of your contacts, also known as a segment.
Some different ways you can do this are through:
Email – One of the most popular ways to broadcast a message is through an email campaign to your customers or contacts. It's important to note that while this is the most common way, it may not yield the highest return of opens, responses, or conversions due to spam and junk filters!
SMS – The second most popular way to broadcast a message is SMS or text messaging. This form of broadcast messaging has the highest return of responses and usually results in more booked jobs. The reason for this is because on average, people check their phone 30x more than their email and will open a text message 98% of the time!
Ringless Voicemail – While often overlooked, ringless voicemail is a great way to "Drop" an audio recording into your customers' voicemail boxes without their phone ringing. This type of broadcast messaging feels incredibly personalized, especially when you're speaking directly to your consumer, and they can hear your enthusiasm to help them!

Tips and Best Practices When Sending Out Broadcast Messages
There's nothing worse than getting a text message or email from a business that doesn't follow these specific guidelines, and consumer research has proven it!
Let's talk about best practices and how to increase your conversions through your broadcast messages to clients!
When sending out a broadcast message, always use the recipient's name! It creates a level of customized personalization that clients won't forget!
Make sure that you end every message with a question or call to action! Doing so will engage your audience to either respond or do something, like book your service!
Using pleasantries or wishing your customers a good day goes a long way! Look below for a great example of a broadcast messaging template our team put together!
Lastly, make sure that your grammar, spelling, and punctuation are correct. We have heard of potential clients not booking jobs due to minor errors like these!
Example Template using the above guidelines:
Hi Kathleen!

We hope this message finds you and your family in excellent health this Friday. This is Schieler from Acme Carpet Cleaning, reminding you that it's been six months since we last had the pleasure of cleaning your home! Would you like to book a maintenance service for some time this week?
The Verdict On Broadcast Messaging
While there are many ways to market your business and services, broadcast messaging is excellent for small businesses that need to keep their employees or contractors busy while providing a great service to their clients!
If you're not using broadcast messaging, we recommend looking into finding a CRM like CHIIRP that you trust.
With every new customer or potential lead comes the opportunity to help them with solutions you provide while also growing your company over time. Broadcast messaging helps ensure just that!