What Is A sales Funnel And Is It Important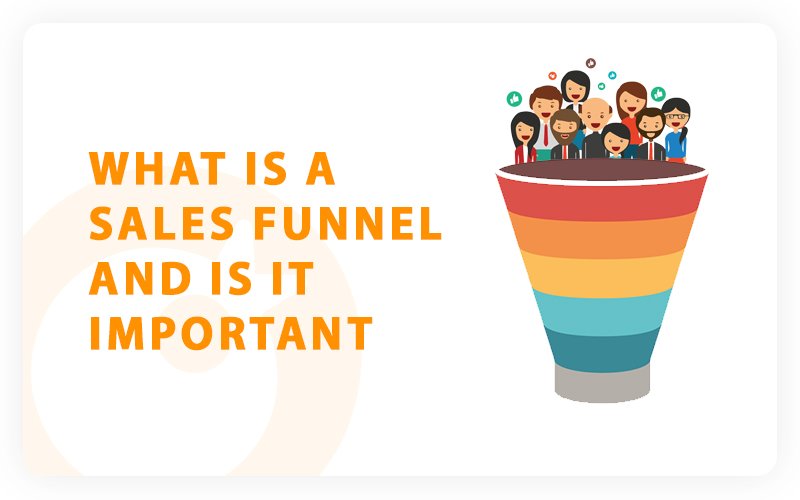 TLDR: A sales funnel is a visual representation of a customer journey and includes the six stages of awareness, interest, and evaluation, desire, action, and nurturing.
If you've been in business or spoken to marketing teams long enough, you probably heard the words "Sales Funnel" used.
While some business owners understand the importance of identifying the steps of a sales funnel, others have never heard the term, nor do they know how to create their funnel.
In light of the above, the purpose of this article is to accomplish the following
What is a sales funnel and the steps involved
What you can do to create a better funnel today
When we identify these things, we see why a sales funnel is such an essential part of your business and how it creates continuity and accountability!
The Six Stages of A Sales Funnel
Awareness – Awareness is the first step in your funnel. You can think of this as the marketing channels people find you through, such as Facebook, Google, Email Marketing, Traditional Print, and so forth!
Note: Every lead you receive through a channel should be appropriately separated into its category so you can understand how much revenue is generated from each channel.
Interest – After a client finds you through the above mediums, they will then either express interest in your offers, benefits and values, or they will not. Depending on many factors, this is when a potential client either engages with your company, or seeks out another.
Pro Tip: Value has to be generated at this point that aligns with your potential clients expectation. For home services, this resolves back to showing your customer how your company can save them time or money, as these are the two most important factors to the general consumer!
Evaluation – Next in the funnel is the evaluation process. This takes place after a client has learned enough about your services to evaluate if you are a good fit for their needs. In most scenarios, customers will seek out multiple companies to evaluate them based on their own internal biases and preferences.
Desire – The fourth stage in the funnel is desire. After interest is expressed and evaluation takes place, did your customer desire your services enough to contact you
Pro Tip: If you have collected your potential customers' information by this point it's crucial to have surveys in place that examine why a desire was or wasn't met. Some of the best feedback comes from clients who never used your company and finding out why will help you save and earn more in the future!
If you can understand and measure this, you can use your potential customers' aggregated responses to generate interest and provide a positive evaluation for future clients.
Action – Next, your potential client either takes action and completes what is known as a conversion, or they wil not. This could be a booked job, or even a call or lead form, if their desire was met through online verbiage on your website.
Nurturing – Lastly, the highest ROI you will ever earn back is through your nurturing campaigns. While many companies skip out on this step, or do not prioritize it, one of the most important things to remember is that it is easier and more cost-effective to re-market to a client than to earn a new one.

The Verdict on Setting Up A Sales Funnel
While this article scratches the surface of what a sales funnel is and how it works, each part of a funnel can also be broken down into micro actions.
One of the most important things you can focus on as a business owner is understanding you clients and customer journey so well that you can create a sales funnel that addresses their paint points and turns them into a long-term client!
People Also Ask About Sales Funnels
Is a sales funnel the same as a sales process?
No, a sales funnel is a visual representation of the customer journey that a prospecting client goes through before deciding to commit to your services, while the sales process are internal procedures that affect how a sale is rendered.
Are there different types of sales funnels?
Yes, there are multiple types of sales funnels for different types of clients and customer journeys that vary depending on the objective, the goal, and the type of product or service being offered and purchased.
What's the difference between a sales funnel and a campaign?
A sales funnel is an evergreen process that helps new and prospecting clients through their customer journey, while a campaign is referred to as a process that takes place inside one of the steps of a sales funnel.
For example, an SMS campaign that re-targets past customers with coupons or specials would fall under the aspect of nurturing in your sales funnel.