Premier Blogging Tips For An Email Marketing Campaign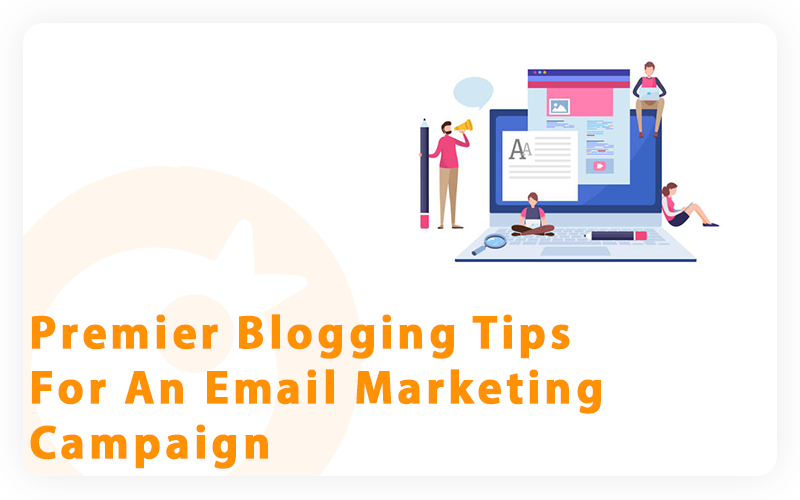 TLDR: Blogs are the premier vehicle for small form article information sharing, and, when written in an engaging way, create a personal rapport with potential clients and customers. Delivering a well written blog post into the inbox of thousands with an email campaign is an excellent way to drive traffic to your website and increase product visibility.
The Importance of Utilizing Blogs
Blogging and business go together like chips and salsa. Business is the substance, the deep-fried goodness of a perfectly made tortilla. Blogging, however, is that spicy topping that drives the consumer to, well, consume your content. Now, many restaurants serve chips and salsa, so how does one make their salsa stand out amongst the sea of cantina-style diners doing the same thing? This is an excellent question, and reveals an unfortunate truth; once a good thing is found, everybody starts doing it. A restaurant is no longer considered a cantina unless it serves salsa and chips.
As things are now, you simply can't have a relevant business website without a blog. Blogs are the perfect vehicle for selling, informing, and generating long-term viewership and are truly an industry standard. Fret not though! This article will take you through what exactly a blog is, tips for writing engaging blog content, and the ways in which you can optimize traffic to your blog.
What is a Blog?
Besides being just a fun word to say, blogs are the premier vehicle for small form article information sharing. They tend to be quick snippets of digestible information presented in a comfortable, casual tone that is both entertaining and informative. Blogs are often primarily of text format, but the multi-media nature of website design allows blogs to transcend things like traditional magazines by integrating features that can draw in viewers. 
Protip: Using embedded videos, article links, as well as embedded contact and subscription forms allow readers to directly engage with content in a way traditional text mediums simply do not allow. With such an ability to inform and engage, it's easy to see why blogging has become standard practice when creating an online business presence.

So How Do I Create a Quality Blog Post?
Creating consistent content and building a rapport with your readers is key when it comes to blogging. Some of the fundamental tenets of reader engagement include value, trust, and flexibility.
Value:
The content of your writing should have intrinsic value to the reader. The best way to ensure your words continue to have an impact is to choose a target audience before even putting any words on a page. Catering to a specific audience and tailoring your message to always tie back into principles and tenets held dear by your target group is a great first step to ensuring your blog always provides value to your reader. With a blog, focusing your scope and consistently putting out content will build value with your base, and ensure you are the first source they look up to when curious about your given topic.
Trust:
On the topic of consistency, maintaining a steady stream of information uploading builds trust within a base. It shows that you are a source that is present and engaged in the goings-on regarding your blog topic. Also, with trust, it's important to write and address your audience in a way that shows that you both respect and acknowledge their intelligence and ability to choose. Acknowledging your intentions and affiliations within your content is an excellent way to show your reader where exactly you are coming from, and that you are essentially an open door. Readers like relatability and transparency, and utilizing this in your writing will build trust and result in a loyal reader base.
Flexibility:
Now, keeping up the consistent, engaging, small scope, transparent content sounds like a lot of work. Like, that in itself could be a full-time job. That's where flexibility comes in. The relevance and lifespan of a blog post are relatively small. It's a tiny blip on a webpage that is quickly read and then archived in the mind of the reader. If you don't want to work yourself to the bone with blog writing, it's important to create content or templates that can be repurposed. As a blog writer, is it OKAY if posts seem similar or repetitive in nature. All that really needed is a new hook and an engaging opener. Make your content new enough to keep current readers reading, but repurposed enough so you won't have to rack your brain for new ideas whenever you need to post.
Drive your blog traffic with CHIIRP!
Alright, you have the idea, the website, and now you have the content. The next phase of this brilliant marketing plan is to expose potential customers to it! In the sea that is the internet, it may seem impossible to find your niche audience. That's where CHIIRP has your back. CHIIRP is your one-stop shop for setting up successful email campaigns.
CHIIRP's automated email campaigns give you the power of options and save time over building a campaign from scratch. With prebuilt email templates, the ability to embed features like subscribing from within the email, and much more, CHIIRP can put your content into the mailbox of thousands of blog readers, and thus potential clients and customers for whatever goods and services you chose to blog about! So happy writing bloggers, and remember, CHIIRP will be here when you are ready to get eyes on your business!
Key Takeaways
As you go off to start writing and emailing, don't forget these main tenets.
Maintain a comfortable, casual tone in your writing. 

Consistency is key when it comes to successful blogging

Be selective with your target audience, and tailor content to your specific demographic.

Don't be afraid to repurpose content, it will save you time and energy!
Happy Blogging!