Text DEMO to 801-806-4808 To Get Started
Powerful Text Message Automation Tools To Help You SELL More
Use Text Messaging In Your Business To
Capture More Leads

Connect Faster

Set Appointments

Close Sales

Get Reviews
Communicate with your leads and customers more effectively on the channel they prefer
1 to 1 Conversational Texting
Request Online Reviews Automatically

Video Chat and Screen Share
1 to 1 Conversational Messaging

Text enable your existing phone number

Drip Campaigns
Request Reviews Automatically

Integrate With Your Existing Workflow
Powerful Text Message Automation Tools To Help You SELL More
Use Texting In Your Business To
Capture Leads

Connect Faster

Schedule Appointments

Close Sales

Get Reviews
Attract, Engage and Convert More Leads Using

Text Messaging.
Come For The Texting
Stay For Everything Else
CHIIRP is a complete communication and marketing automation platform. With the freedom to automate all of your follow-up,
you'll never miss another opportunity to communicate with your leads and customers.
Text From Your Computer Or Cell Phone
Manage all of your business conversations from one centralized location.? Segment your leads and customers to keep them fully organized.
Pricing Plans That Fit Your Needs
Trusted By Hundreds Of Teams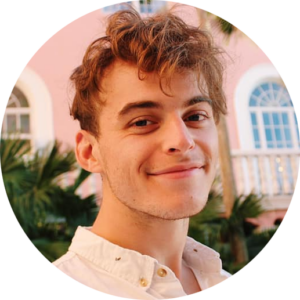 I'm connecting faster and more authentically with my leads.? The moment they submit their info a text goes out and engagement begins.? I've nearly doubled my lead to appointment rate.
It's important in my business to stay in close contact with my customers.? Chiirp helps me stay top-of-mind so when it's time to re-order I'm the first in line.
Following up with my leads has never been easier.? As a real estate agent I found myself texting all my leads from my personal phone.? It got disorganized fast.? Chiirp fixed that problem.? I can now text all my leads from one centralized location.? Plus all my follow-up is automated so I don't have to think about it!
Giving the agents in my call center the ability to text with their leads has completely changed the way we do business.? Our contact rate is way up and our agents are spending less time with bad leads and more time with people who are interested and ready to talk.
EVERYBODY TEXTS, YOUR BUSINESS SHOULD TOO
Over 70% of consumers prefer to text a business over a phone call or email. With CHIIRP you can manage all your text conversations from one hub. Never miss an opportunity again. Schedule a demo today to see how easy it is to start texting with your leads and customers.